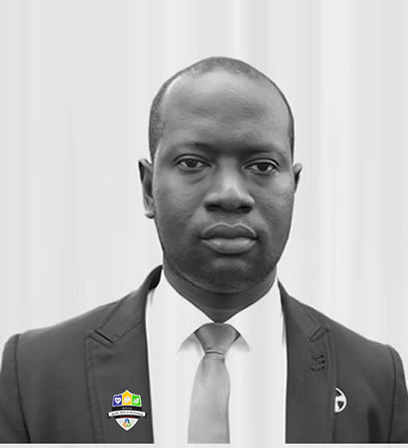 Brief History of KiHSE Foundation
- Salem Kivos ADEBIYI
The Kivos HSE Foundation stated as a drive for selfless service to humanity. Salem Kivos ADEBIYI, the founder had severally witnessed the ill-fate the workers of a small-scale recycling factory had to suffer in their work environment. The factory and its staff whose names we have retracted for confidentiality reasons, had staff who suffered several injuries during work and eventually the death of an employee by electrocution. The founder was moved by the accidents suffered by the factory workers and volunteered to enlighten and educate the factory workers on occupational health and safety. Being a certified HSE personnel, it was a call to duty and a show of empathy. After the successful training of the factory employees, who were more than happy to receive enlightenment, recommendations were made for him to do likewise with other small-scale industries. Primarily, the foundation was solely funded and powered through the founder's company (Kivos Research Limited) and personal finance.
Progressively the founder thus instituted the Kivos HSE Foundation to enlighten, educate and certify not only factory employees but the citizenry of the locality. The vision of the founder to make the institute a "one for all" centre for occupational health enlightenment, public health advocacy and a fighter for environmental protection, sustainability and preservation, led to the founding of KiHSE by Salem Kivos ADEBIYI.


---


Problem Statement
Occupational health and safety (or workplace safety) have become a relegated aspect of many African industries, especially in today's fast-paced and high-performance driven world. In Africa, as more attention is paid to, and awards are given to employees' achievement and work performance, the need for personal safety became second place. The implication of this trend is already being felt; as more workplace accidents and deaths occurs daily within the continent. However, due to the absence of an official recording and documentation system of these accidents and deaths, society and relevant government agencies are unaware of this deadly trend, resulting in even more deaths.
Vision Statement
We envision a Nigerian workspace and society that is safe and free from all forms of occupational, public and environmental hazards.
Mission Statement
Educate, motivate and empower Nigerians to responsibly promote and adopt safer workspace and social behaviours free from all forms of occupational, public and environmental hazards.
Objectives
The objectives of Kivos HSE Foundation is to:

1. train and nature young, intelligent and passionate public health, occupational health and environmental protection advocates
2. educate, train and certify individuals, members of NGOs and NPOs, private and public employees on public health, environmental protection and, occupational health and safety
3. enlighten individuals on global health and environmental standards to ensure best practice and compliance within and outside the work environment
4. help establishments to identify workplace hazards, risks and unsafe acts and conditions relating to occupational health, safety and wellbeing of the environment
5. conduct and publish academic research studies relating to public health, environmental protection and occupational health and safety
6. sensitize and inform various stakeholders on occupational health, safety and the environment
7. develop policies that are sensitive and acceptable as educational materials to promote public health, collaborative safety, environmental protection and occupational health
8. build the capacity of individuals and organizations to adopt, practice and sustain the highest levels of work, health and environmental safety
9. acknowledge individuals, members of NGOs and NPOs, private and public employees who eagerly and earnestly promote public health, environmental protection and occupational health and safety
10. network and collaborate with other individuals and institutions who share KiHSE Foundation values to promote work, health and environmental safety at all levels
11. carryout research, collate, document and build a reliable data bank for incidence and accidents in SME factories in Nigeria